Values-based Heritage Approaches for Sustainable Development
Goal
To familiarize participants with new tools for community heritage engagement, providing a basis for community development, community-based tourism, and the sustainable management of heritage resources.
Recently hosted at the University of Campinas, Brazil, October 2014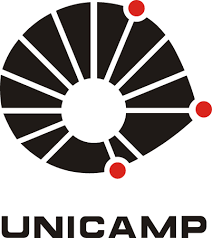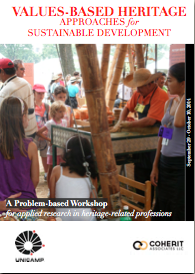 Download the report.
Recent Academic Partners



The Public Archaeology Lab, University of Campinas, Brazil

The Center for Environmental Studies and Research, University of Campinas, Brazil
About the Workshop
What relevance does cultural heritage have for the rapidly changing world of the 21st century? What contribution can archaeology and public history make to the growing, interdisciplinary fields of sustainable development and sustainable tourism?
This workshop, designed for academic institutions, heritage organizations, and community non-profits, presents essential skills to deepen community engagement in heritage interpretation, local and regional planning, sustainable development projects, tourism initiatives, as well as management and inventory methodologies for museums and government agencies.
Learning Objectives
Participants work together on a practical research problem that is commonly found in the field: how to present to visitors places of local significance in a way that expresses the values and perspectives of the local and associated communities.
Workshop participants learn how to identify and assess the core values, memories, and significance that local and associated communities ascribe to particular places. They also learn how to interpret and communicate this information to offer a positive, insider's view of local heritage that will strengthen community resilience, identity, and development.